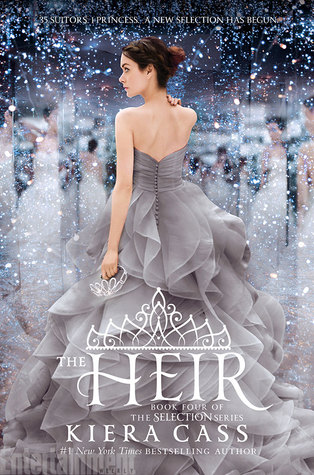 Guys, look at it!
Isn't it one of the most gorgeous covers in the world!!! I think we all fell in love reading this series and when the news came of a continuation of it through her daughter's eyes, I think we all went berserk. I certainly went berserk. A cover is here and also an actual blurb. It's so pretty and I'm so excited!!!!
Synopsis:
Twenty years ago, America Singer entered the Selection and won Prince Maxon's heart. Now the time has come for Princess Eadlyn to hold a Selection of her own. Eadlyn doesn't expect her Selection to be anything like her parents' fairy-tale love story. But as the competition begins, she may discover that finding her own happily ever after isn't as impossible as she always thought.
OOOOO, sounds dramatic . . .
and awesome!!!
It's like the Selection was the Bachelor and this is going to be the Bachelorette. I've never watched either of those shows but I love these books!
According to Goodreads, we can expect it on . . . .5th May.
ARGH, SO FAR AWAY!!!
I wish I was like this . . .
Unfortunately, I'm like this . . .
Yup. That's me, at the moment
What are your reactions?