I'm probably the last person to do this survey because lets face it, I'm a lazy procrastinator.
At least I'm man (really, woman) enough to admit it! But lets jump right in!
Stats:
Number of Books I Read: No idea because I only joined Goodreads recently (still a lazy procrasinator).
A LOT, I guess
Number of Re-reads: No idea but A LOT
Genre You Read the Most From: Contemporary. Finally, a question I can actually answer.
Best in Books
Best Book Read in 2014
Hands down Heir of Fire by Sarah J Maas! As you can probably tell, this is the book I've been raving on and on about. It was just so good! So much action, so much depth and substance and the characters were awesome!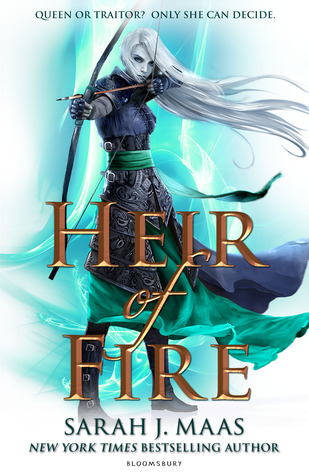 Book You were Excited About and Thought You were Going to Love but Didn't?
Wow. My mind just went blank of all the books I've read. WAIT! I know!
Blood of Olympus by Rick Riordan. This was one of my most anticipated books this year. One of my favourite series was coming to an end. I poured over the book in about a day and I just felt disappointed. I didn't hate the book but it wasn't as great as I thought it would be. I felt a bit cheated, honestly. This book really disappointed me. It was still good though but not great since Riordan's writing and humour is normally awesome.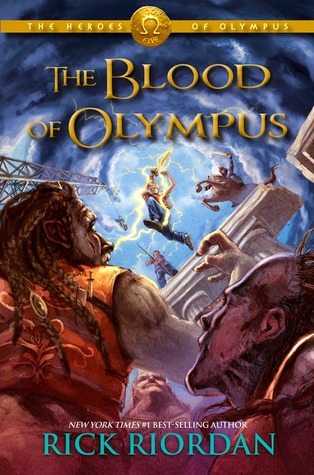 Most Surprising (good and bad) Book you Read in 2014?
Good: Girl Online by Zoe Sugg, I didn't expect to enjoy this book as much as I did. I loved it. It was funny, light-hearted and the romance was great! I was highly impressed by the book and I honestly don't care about all the controversy about Zoe writing it or not.
Bad: 5th Wave by Rick Yancy. This book got so much hype. Everyone loved it, everyone was raving about it and when I finally managed to pick up the book, I was like, "Is this it?" I expected the book to wow me out of my socks but it didn't. I liked it but it didn't live up to it's hype.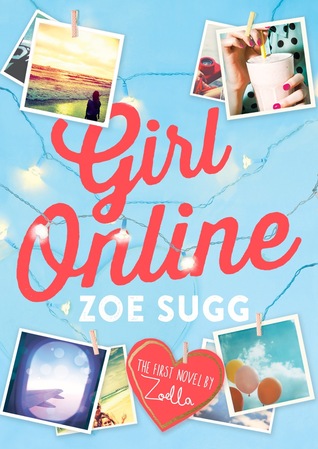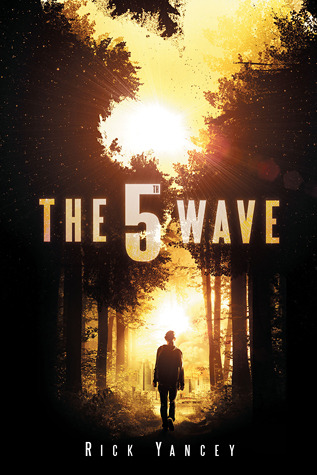 The Book You Pushed People to Read and They Did?
Definitely, the Throne of Glass series. I've pushed both bloggers and my friends at school to read it, glorifying it's magnificent awesomeness. Yet, my friends at school still haven't read it but the bloggers have. Thank you all those blogger who listened!
Best Series You Started in 2014? Best sequel of 2014? Best Series Ender of 2014?
In that order: Throne of Glass series by Sarah J Maas, Crown of Midnight by Sarah J Maas, In the Afterlight by Alexandra Bracken.
In that same order: Because its AWESOME, because the awesomeness just got better, because the ending and the action and romance was amazing!
Favourite New Author You Discovered in 2014?
Obviously, Sarah J Maas. Duh!
And also, Stephanie Perkins. If she can create a character like Etienne St Clair, imagine what else she could do!
Best Book from a Genre You Don't Typically Read?
Probably, Rebecca by Daphne de Maurier. I occasionally read classics but I rarely ever (maybe never) finish thrillers or mysteries but this book blew me away. I admit that the first 14 chapters bored me but after Chapter 14, it really picks up and my mind was blown. Thank you to my school for making me read this for English.
Most Action-Packed/Thrilling/Unputdownable Book of 2014?
Do I have to say it again? Heir of Fire by Sarah J Maas because it's all of those.
Book You Read in 2014 that You Will Probably Re-read Next Year?
I always re-read books! There are a lot of times where I finish a book and straight away start reading it again. The books on my definite list are most probably: Heir of Fire (duh), Anna and the French Kiss (swoon), City of Heavenly Fire (idk, I feel like it) and The Infinite Sea because I will most definitely need to refresh my mind before reading the next book coming out next year.
Maybe the Darkest Minds series again and the Throne of Glass series.
Favourite Book Cover You Read in 2014?
This is a no-brainer question. Obviously, A Thousand Pieces of You by Claudia Gray.
I'm really excited about what the next cover will be . . . .
Most Memorable character of 2014?
Celaena Sardothien.
There is no one as bad-ass as her.
Most Beautifully Written Book of 2014?
A Monster Calls by Patrick Ness and Falling Into Place by Amy Zhang
Both these books are so intrinsically written. It's so honest and heart-breaking. By the end of these books, you see the world differently. It has that unique combination of fantasy, reality and real-life issues.
Most Thought Provoking/Life Changing Book of 2014?
Still; A Monster Calls and Falling Into Place
Book You Can't Believe You Waited UNTIL 2014 to Read?
*scoff* Throne of Glass and Crown of Midnight.
Favourite Quote You Read in 2014?
So many! And it changes every time I get this question but the one that has popped in my head is one I read (on the subtitles) from an episode of Criminal Minds which they got from somewhere.
What a tangled web we weave when first we practice to deceive
Shortest and Longest Book You Read?
Shortest: Does a short story collection count? My answer is any one of the short stories from A True Love Gave to Me because damn, those stories are short!
Longest: City of Heavenly Fire. That baby is heavy.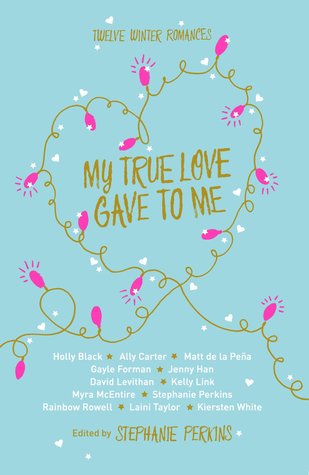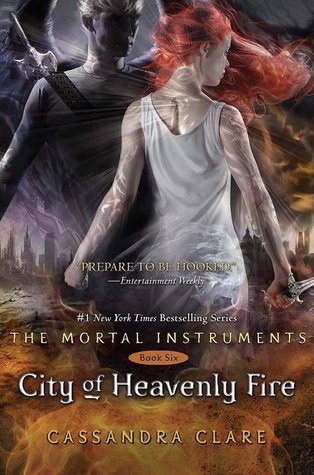 Book that Shocked You the Most (plot twist, character death, etc)?
SPOILERS for Crown of Midnight and Heir of Fire. I advise you to skip to the next question if you have not read them. SKIP NOW!!!
End of Crown of Midnight: Celaena is Aelin. Yup, mind blown.
End of Heir of Fire: Dorian at the end is being put under his father's control. That bit always gets to me! I want to know what happens!!!!
OTP of the Year?
Well, at the moment it is Barbie + Julia from Under the Dome. I absolutely love this OTP! I fangirl every time they're together! They're just made for each other. Together, they make the world a better place!!!
Book-wise: Celaena + Chaol FOREVER
Favourite Non-Romantic Relationship of the Year?
Celaena + Rowan. Who wouldn't love their relationship? They make a kick-ass team!
Favourite Book You've Read From an Author You've Read Previously?
City of Heavenly Fire by Cassandra Clare. Her books and I go all the way back to Year 7 when I was a little (bit stupid) high-schooler. This book kind of reaffirms why I love her books in the first place.
Best Book You Read SOLELY on Someone's Recommendation/Peer Pressure?
Haha, normally I'm the only recommending books but the best was hands down the Throne of Glass series. I follow Christine from PolandBananasBooks because she's my favourite booktuber and she kept raving about this series so I knew that I had to pick it up. I was NOT disappointed.
Newest Fictional Crush from a Book You Read in 2014?
Man, I can make a whole list! I'm a fangirl; every book I read a book, I fall in love with the guy.
But my top 3 is: *drum roll*
Etienne St Clair (MARRY ME)
Maxon Shreave (Read The One at the beginning of this year, IT COUNTS)
Chaol Westfall (*evil laugh*)
Best 2014 Debut You Read?
Throne of Glass. This series just keeps popping up!
Sarah J Maas, if you ever read this: YOU ARE AWESOME!!!!
Best World-Building/Vivid Setting You Read this Year?
The Throne of Glass World, of course.
One day, I'm going to find a way to abandon reality and live in Erilea and I'm not going to be coming back.
Book that Put a Smile On Your Face/Was the Most Fun To Read?
Girl Online by Zoe Sugg. That book is filled with good and funny times! This book is my happy pill! Everything about it is fun and quirky! It definitely put a smile on my face. 🙂
Book That Made You Cry/Nearly Cry in 2014?
A Monster Calls, again. I cried SO MUCH! My heart literally ached. It hurt, man.
Hidden Gem of the Year?
This book isn't mentioned a lot of times and I'm not sure who else has read it but it has to be Saving Wishes by GJ Walker-Smith. I surprisingly enjoyed this book. I didn't just enjoy it, I LOVED it. The romance is amazing and I find myself a lot of times re-reading it over and over again. I'm waiting for Storm Shells, the third book to be free on iBooks so I can get it. Or when I get more money. Talking about this book, I have to add another person on my fictional crush list: Adam Decarie.
Book That Crushed Your Soul?
A Monster Calls and Falling Into Place, again
Most Unique Book You Read in 2014?
A Monster Calls, a very unique and original book.
Book That Made You The Most Mad (doesn't necessarily mean you didn't like it)?
The One by Kiera Cass. Mostly because America Singer is the most maddening and frustrating heroine ever! I still loved this book, though.
I want to marry a Maxon!
Your Blogging/Bookish Life
(this is proving to be a very long survey)
New Favourite Book Blog You Discovered in 2014?
Everyone!
This was the year I discovered book blogs so pretty much every book blog out there!
Favourite Review You Wrote in 2014?
Hmmm…..good question. Probably my review for In the Afterlight and Heir of Fire.
Mostly because I absolutely loved both these books!
Best Non-Review Post You Wrote in 2014?
Best written or best viewed?
According to my stats, the most viewed is my 2015 Blogging Resolutions.
My best written is probably the tag I did for 20 Things You Probably Don't Know About Me. I find that post kind of funny…..
Best Event You Participated In?
That's definitely the BTCYA event at HarperCollins. It was heaps of fun and I met tons of people, bought tons of books and got them signed! It was the first author signing I've been to.
Best Moment of Your Blogging/Bookish Life?
There are 2 highlights this year:
1) My first review copy! I think you all know how excited I was. I was literally jumping up and down!!!
2) Reaching 100 follower! It's not a huge milestone but it really was to me. I woke my whole household when I discovered this!!!
Most Popular Post This Year On You Blog (whether by comments or views)
By views and comments, it was The Letting Blog Tour and Giveaway with 17 views and 12 comments.
Is that good? I'm really not sure.
Post You Wished Got a Bit More Love?
Definitely, Bookish Secret Santa. It failed, terribly with only one sign up. I had to cancel it. 😦
Best Bookish Discover?
Bloglovin and Goodreads.
Bloglovin because it's an awesome way to follow and discover other blogs.
I always knew about Goodreads but I only made an account this year and I'm loving the bookish community!
I don't know if this counts but also Book Outlet. It's so cheap but because I live all the way Down Under, the postage becomes very EXPENSIVE. So when I'm bored I surf through Book Outlet and envy everyone who lives in America.
Did you Complete Any Reading Challenges or Any Bookish/Blogging Goals this Year?
Nup. Lazy procrastinator, told you.
Looking Ahead
(Whew! I'm powering on with this post)
One Book You Didn't Get to in 2014 but Will Be Your No.1 Priority in 2015?
The Daughter of Smoke and Bone trilogy. I still haven't read this book. I actually still have to buy all three books but I'm really looking forward to this series because all I've heard is praise for them. I NEED this series!
Book You Are Most Anticipating in 2015 (non-debut)?
That's going to be quite a list!
In a nutshell:
A Court of Thorns and Roses by Sarah J Maas.
– I just know that this will be my top 2015 book!
Throne of Glass #4 by Sarah J Maas
– We still don't have much info about this book but I'm looking forward to know what happens!
The Heir by Kiera Cass
– More Maxon meaning I'm jumping right on board.
Lady Midnight by Cassandra Clare
– Its Cassie. Of course, I'll read it.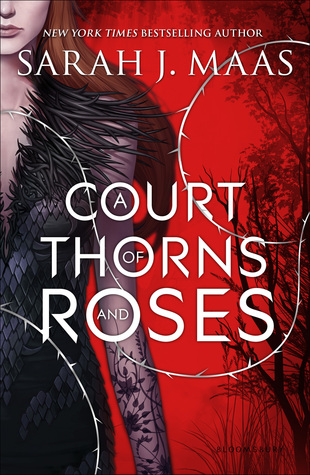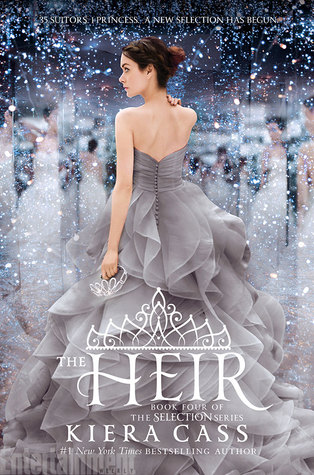 2015 Debut You're Looking Forward to?
Wow, I really don't know.
I'm checking Goodreads…….
I'm going to say Magonia by Maria Dahvana Headley. I requested this from Harper Collins and it turned out they'd already run out of review copies. *drops head in disappointment* This book sounds really intriguing and my fingers are itching for this book. Plus the cover's so pretty!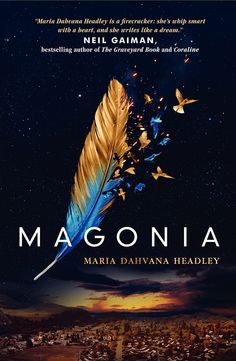 Series Ending/Sequel You're Most Anticipating?
Throne of Glass #4. I NEED TO KNOW!!!!
One Thing You're Hoping to Accomplish in Your Blogging/Bookish Life?
One thing? Well, I'm going to be a rebel and put two things. HA!
1) Reaching 200 followers. I really hope that happens, I'll be trying my hardest.
2) Obtaining an internship at a publishing house. I would love for this to happen. Joy and Alana over at Thoughts By I talked about this and it sounds great!
A 2015 Release You've Already Read and Recommend to Everyone?
I was lucky enough to receive an ARC copy of I Was Here by Gayle Forman from Simon and Schuster for the YA Aussie Bloggers. This book was amazing! It was deep and heart-warming. It was a great coming of age story about a girl who not only finds the reason for her best friend's suicide but also finds herself. I enjoyed it like every other Gayle Forman book I've picked up, cried and loved. Sneak peak: another hot guitarist in our midst. *wink*
Whew! That was probably the longest post and survey EVER! My shoulders and fingers are sore but it was worth it! I hope you enjoyed it!