You know that moment when someone goes "Do you know about ________?" And you answer with a massive "YES!" and you full on fangirl. Yet then, they also reply, "Have you read it?" That's the moment I drop and shake my head, full of shame.
Here are 5 Authors that I haven't read but I really, really, really need to.
I'm so sorry…..
1. Laini Taylor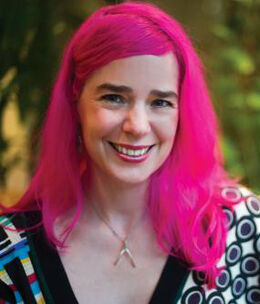 Don't judge me!!!
This is the one I'm especially ashamed of. I REALLY need to read Daughter of Smoke and  Bone. I constantly find myself reading the synopsis over and over again. I've promised myself to  buy the books once my bank account is back on it's feet because the series is like $60 all  together on Dymocks. Maybe, I'll just ask my friends to get this for my birthday. *Evil laugh*
2. Holly Black
 I know, guys. This is so bad. I haven't read anything by this super duper famous author except  for Spiderwick Cronicles but I'm sure that counts. I'm just itching to get my hands on any book  she writes. And from Mr Google, she's written like LOADS of books. She seems like those cool,  dark writers who just stay with you.


3. Richelle Mead
 Don't looks at me!!! I'm such a terrible person, aren't I? I'm cringing looking at this list.  I just really want to read the Bloodlines series much more than Vampire Academy but  my friend just told me they're linked somehow. So one day when the moon is high  and when the rainbows are clear, I'll be having a Richelle Mead marathon and I won't  be talking to anyone.
4. Amie Kaufman and Meagan Spooner
 Yes, I haven't read These Broken Stars. Such a shocker since I'm a massive fan of  the covers. I keep reminding myself to get to these books before the bandwagon  leaves without me. I think it already has which means I'm going to have to run really  fast. Oh no.
5. Victoria Schwab
 Schwab seems like a really unique writer and every time I see The Archived (which is a lot of  times), I can already imagine me holding the hardcover version. American readers seem really  into her and honestly, I haven't heard that much about her from Aussie ones. If you are a fan  of her, please tell me what you think of her books

                                                     .
This list is very cringe-worthy isn't it?
I'm missing out on too much! I can tell you that I'm looking forward to my 16th party so that I can just ask books of everyone. I'll even make a list. Apparently, I'm not that nice.