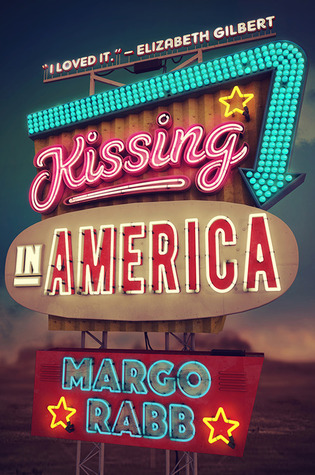 In the two years since her father died, sixteen-year-old Eva has found comfort in reading romance novels—118 of them, to be exact—to dull the pain of her loss that's still so present. Her romantic fantasies become a reality when she meets Will, who seems to truly understand Eva's grief. Unfortunately, after Eva falls head-over-heels for him, he picks up and moves to California without any warning. Not wanting to lose the only person who has been able to pull her out of sadness—and, perhaps, her shot at real love—Eva and her best friend, Annie, concoct a plan to travel to the west coast to see Will again. As they road trip across America, Eva and Annie confront the complex truth about love. 
Source: Penguin Australia (THANK YOU SO MUCH FOR THE SURPRISE!)
400 Pages
MY RATING:
I was both like this:
And this:
Don't get me the wrong, the romance was totally sweet but my inner sense was going off about something. 
Eva was too trusting. Her expectations of love came straight of romance novels and she over analysed way too much. I have to admit, Will was sweet and daydreamy with his poetry writing and confident swagger but there was just something wrong……
I did kind of enjoy Eva's character. She was down-to-earth realistic. She didn't lie to herself about her father's death and even though I will probably try to deny it, I would act the same as she did if I had that kind of whirlwind romance. I REALLY loved Margo's style of writing. She depicted the awkward girl teen life so accurately and I related to that so much since that is the story of my life.
Now, to the road trip part!
Surprisingly, the road trip section of the book was briefer than I expected. I love road-trips and I love when books are about them. There's always that laid-back humor and funny anecdotes and while this book had them, I wanted it to be uniquer.
There were those fun bits on the bus, listening to crazy ladies, visiting even crazier relatives but it just lacked this tiny bit to make it even more interesting than it already were. Adding to that, I wanted more out of Annie and Eva's best friend relationship. I got that they were super close but I wanted more development of how and why they were close. 
This book did great of depicting a mother/daughter relationship, though! Almost perfectly actually. I loved how through their arguments and fighting, they still end up going back to each other and reconciling their relationship.
Overrall, it was a super, great book! Lesson of this story; don't let a guy overwhelm your life. I LOVE IT! It was a great open ending that still gave me closure. It drew me from the very first page but I wanted more of the friendship development.