This will be a really short recap for 2 reasons:
(1) This post is REALLY LATE. *sheepishly apologizes*
(2) I'm REALLY short on time and I should probably be using this free time to study Newton's laws and the theory of evolution.
*cackles* I'm a rebel. . .
Which leads me into my next point: BE WARNED, I will be scarce during the next few weeks since I've got exams and I am SORELY behind on my studies – I blame my TBR list.
Photos of TeenCon and Sydney Writer's Festival will be posted when time decides to be my friend and any reviews will be up as soon as possible. 
So publishers, authors, etc: Thank you so much for the books but they'll be read and reviewed probably after the 12 JUNE. The reviews that will come up in the next few weeks are ones I'm catching up on.
And fellow bloggers, I may not be commenting and chatting as often – NOOO!!!! – so keep in mind, I WILL MISS YOU!
Whew! That's done and dusted.
More Shadowhunters Casting:

ALEC: Matthew Daddario
LUKE: Isaiah Mustafa
Anyone else in awe of that name?!
JOCELYN: Maxim Roy
VALENTINE: Alan Van Sprang
I will be satisfied with the casting when their acting is not terrible – that is all I'm asking for.
TeenCon. Much nicer because it included free books. And I also FINALLY MET MELINA MARCHETTA! It was a wonder that I wasn't a bumbling mess before her but she was so sweet and humble. My friend went to another event with her and got me signature. SO NOW, I HAVE TWO SIGNATURES. THANK YOU!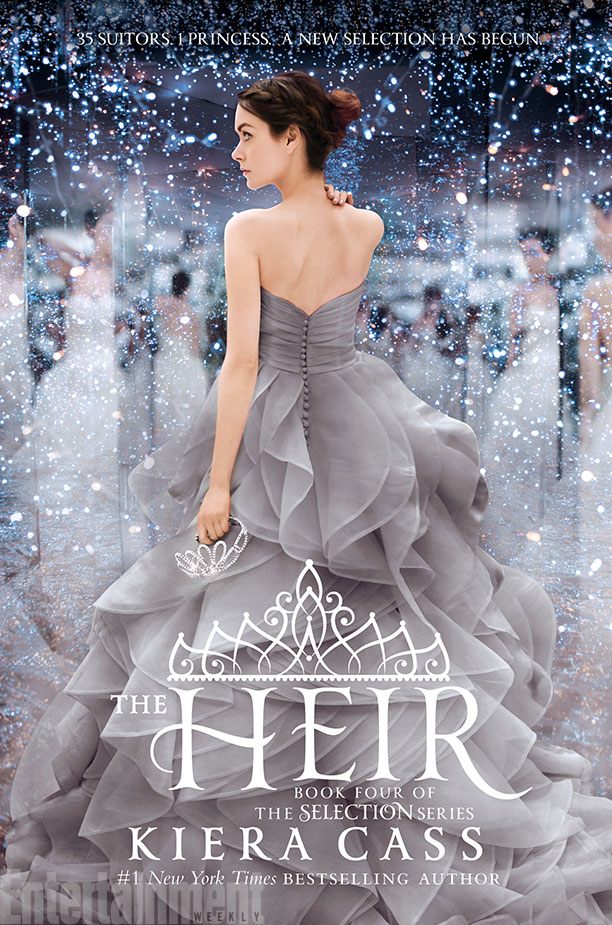 Reading this beautiful baby!
It's okay at the moment. Eadlyn is kind of like a snotty brat and there isn't much development on her other siblings and their personalities. But I'm mostly reading for the America and Maxon reflections.
Let's hope it gets better.
Actually, this post was longer than expected.
Oops.