Source: Allen & Unwin Australia (AHH!!! THANK YOU!!!)
Price: $24.99
356 pages

From #1 New York Times bestselling authors Jodi Picoult and her daughter and co-writer, Samantha van Leer, comes OFF THE PAGE, a tender and appealing romantic YA novel filled with humor, adventure, and magical relationships.
 
Sixteen-year-old Delilah is finally united with Oliver—a prince literally taken from the pages of a fairy tale. There are, however, complications now that Oliver has been able to enter the real world. To exist in Delilah's world, Oliver must take the place of a regular boy. Enter Edgar, who agrees to take Oliver's role in Delilah's favorite book. In this multilayered universe, the line between what is on the page and what is possible is blurred, but all must be resolved for the characters to live happily ever after. Includes twelve full-color illustrations, and black-and-white decorations throughout.
 
Full of humor and witty commentary about life, OFF THE PAGE is a stand-alone novel as well as a companion to the authors' bestseller Between the Lines, and is perfect for readers looking for a fairytale ending. Fans of Sarah Dessen and Meg Cabot are sure to appreciate this novel about love, romance, and relationships.
MY RATING:
Can I just…….
It's just….
So happy!!!!!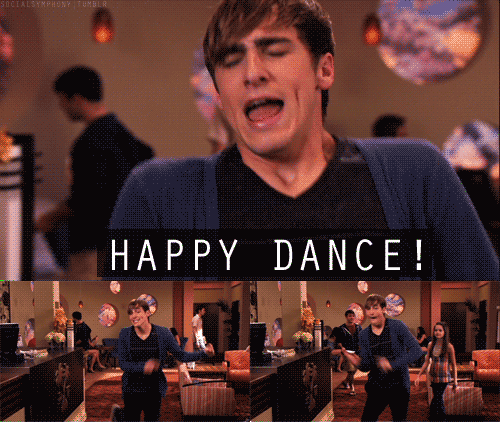 You guys can probably guess my happiness and excitement!
This book was NOT a disappointment! And NOT AT ALL boring! It was so sweet that it gave me happy, flitty feeling inside!!!
CAN I JUST PLEASE MARRY OLIVER!
Okay, let's get back to a sane mind. *breathes* Calm down, Faith.
After thoroughly enjoying Between the Pages, I was eager for more of Oliver and Delilah. I loved the concept that the ending of the previous book was only the beginning and that this book was mostly about finding a balance in their relationship along with solving all these bumps concerning the real world and their book.
This book was FANTASTIC and MARVELOUS. For me, it painted such an accurate picture of high school. It was easy to relate to as the person whose always reading. Minus the cute fictional character that comes to life.
I know; bummer.

But, it was beautiful and hilarious. You have these AWESOME, REAL characters which have the wittiest and funniest banter. Deliliah is so easy to relate to and adore. Oliver is the perfect guy with his British accent, his chivalry and devastatingly good looks. And their relationship was so sweet and innocent while I'm going. . .
We also got to know more about Edgar. I adored this new POV. We see a new and surprising (not spoiling) relationship blossom. But we also get to read about why he wanted to go into the book in the first place and what's going on over there.
To conclude, a thoroughly enjoyable and AWESOME book which will cheer up anybody in the dumps. It's a seriously happy book.