My Salinger Year
by Joanna Rakoff

Poignant, keenly observed, and irresistible: a memoir about literary New York in the late '90s, a pre-digital world on the cusp of vanishing, where a young woman finds herself swept into one of the last great stories and entangled with one of the last great figures of the century.

At 23, after leaving graduate school to pursue her dreams of becoming a poet, Joanna Rakoff moves to New York City and takes a job as assistant to the storied literary agent of J. D. Salinger. She spends her days in the plush, wood-paneled agency, where Dictaphones and typewriters still prevail and old-time agents doze at their desks in the late afternoon, and at night she goes home to the tiny, threadbare Williamsburg apartment she shares with her socialist boyfriend. Precariously balanced between glamour and poverty, surrounded by titanic personalities, and struggling to trust her own artistic talent, Joanna is tasked with responding to Salinger's voluminous fan mail. But as she reads the deeply candid letters from his fans, she finds herself abandoning the agency's form letter and writing her own responses. Over the course of the year, she finds her own voice by acting as Salinger's, on her own dangerous and wonderful terms.

Joanna Rakoff paints a vibrant portrait of a bright, hungry young woman moving through a heady and much-longed for world, trying to square romantic aspirations with burgeoning self-awareness, the idea of a life with life itself. My Salinger Year is a graceful, deeply moving literary fairytale and the coming-of-age story of a talented young writer.
This book was my dreams come true. EVERYTHING from living to New York to meeting legendary authors and reading manuscripts. EVERYTHING except the boyfriend bit. The writing was insightful, the story was humorous and Rakoff herself was wonderful.
I absolutely loved the fact that Joanna was full of dreams, hopes and pre-conceived, romanticised expectations. It was the wonderful combination of naivety and determination and I just found this inspiring.
I loved reading about J.D Salinger. Their conversations over the phone were exciting and eccentric. I have no idea how Rakoff was able to keep her cool over the phone. I think I'd be hopelessly flailing. Reading about the amount of fan mail and the huge influence Salinger has was incredible. Throughout the novel, we read about people pouring out their hearts about loved one's deaths, their own confused emotions and even mimicking Holden from the Catcher in the Rye. It was amazing to read all of this and how many lives Salinger's novels have touched.
Rakoff's own experiences in New York surrounding money, working in an Agency and meeting new people was brilliant. There's always this wonder when you read the exciting experiences of people who make it. It's almost like they're like Dumbledore, full of wise words. Joanna Rakoff is now my Dumbledore. She talked about staying with boy who wasn't healthy for her, finding her own independence and having the bravery to step out of your comfort zone. All of this in NEW YORK. THE YORK OF NEW!!!!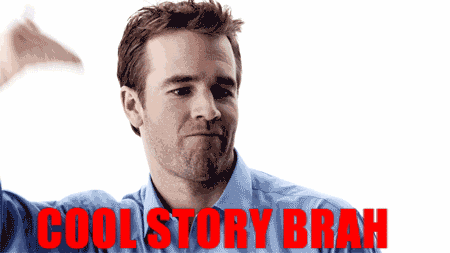 My Salinger Year was undoubtedly an insightful, humorous and wise memoir. I 100% recommend this to anyone who just has a huge love for books!